Think
In the business world today, there is significant noise about industries and businesses changing; needing to transform to survive, adopting digital technologies to stay relevant, and adapting to a world post-COVID-19. CEOs, Directors, Owners and Managers are all reviewing this ever-changing landscape and seeking to move their operations forward.
Plan
A plan sounds simple: jot down your thoughts, a target, a destination and off you go!
But if you want success, I'm afraid it's not that simple. You must ensure your plan is complete, up to date and removes your own bias.

Your plan is a strategy, or a path to get you to your chosen destination. But that path is unlikely to be without its hairpin bends and potholes along the way.

So, bring your 'Thinking' into the 'Plan', adding in industry knowledge and research. Review historical data and then add in market, technology and customer impacts, and create a new forecast alongside the crucially key elements required to succeed; resources, cash, capital, skills, technology, machinery, etc. Then of course, crucially, there's timing.

The Plan, direction and external impacts all make this a living document and allow for adjustments that you can and should accommodate.
Do
Strategy and transformation; without a well-crafted strategy in place, the organisation is merely a collection of people pursuing individual goals, guided by what the organisation did yesterday. Making strategy work is one of the greatest challenges of successful management.
Ian Traynor, owner of Luminate Ventures, is an accomplished executive with general management experience across sectors, effective leadership qualities and a range of skills and expertise. He deploys his functional know-how of sales and marketing and digital transformation within a variety of start-ups, private and FTSE 100-350 TMT and FS companies.
Ian specialises in strategy, change, transformation, digital and consulting services, alongside 'go to market' (GTM), with a focus on successful execution. He is a highly regarded Non-Executive Director (NED) on a number of company boards. His natural high energy and positive outlook keeps him engaged with all stakeholders.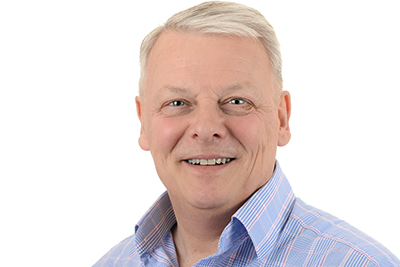 MBA, Chartered Director, Visiting Fellow - Henley Business School,
Fellow IoD, Mentor
"Luminate Ventures provided a detailed report at the end of the review – with an excellent summary, clarity on the various elements and where/when they correlated and finally, with a clear set of recommendations and next steps…"