Think
In the business world today, all around us, there is significant 'noise' about industry and businesses changing – needing to transform to survive, adopting digital to stay relevant. CEO's, Directors, Owners and Managers are all reviewing this ever changing landscape and trying to move their operations forward.
Plan
A plan sounds simple - jot down your thoughts, a target, a destination and off you go!
Not quite that simple - if you want to succeed. You must ensure your plan is complete, up to date and removes your own bias (i.e. how you want things to turn out)

Your plan is a strategy - of how toy will get form here to your chosen or mapped out destination. And this is never a linear path as you know.
So; Bring your 'Thinking' in to the 'Plan' add the industry knowledge and research. Review historical data and also add in market/technology/customer need impacts and create a new forecast and crucially key elements you need to succeed;
Resources, Cash, Capital, Skills, Technology, Machinery, etc and then of course - crucially 'Timing'.

The Plan, direction and external impacts all make this a living document and allows for adjustments that you can and should accommodate.
Do
Strategy and Transformation – Without a well-crafted strategy in place, the organisation is merely a collection of people pursuing individual goals, guided by what the organisation did yesterday. Making strategy work is one of the greatest challenges of management.
"About Luminate Ventures : Ian is an accomplished 'Executive'; with General Management experience across sectors, effective Leadership qualities and a range of Skills and expertise. He deploys his functional expertise of Sales & Marketing, Digital transformation within a variety of 'Start-up, Private and FTSE 100-350 TMT & FS companies'.
He specialises in Strategy, Change, Transformation, Digital and Consulting services, along with 'go to market' (GTM), with a focus on successful 'execution'. His natural high energy and positive outlook keeps him engaged with all stakeholders."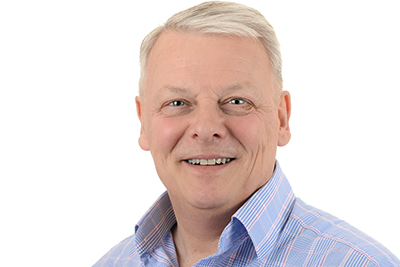 MBA, Chartered Director, Visiting Fellow - Henley Business School,
Fellow IoD, Mentor
"Luminate Ventures provided a detailed report at the end of the review – with an excellent summary, clarity on the various elements and where/when they correlated and finally, with a clear set of recommendations and next steps…"